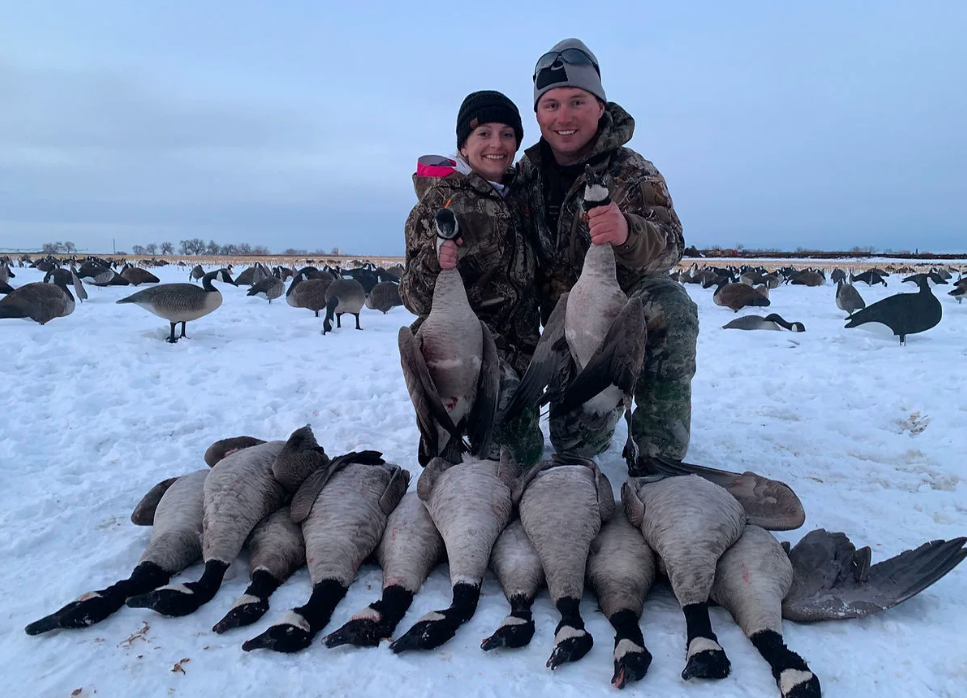 Colorado Guided Goose Hunting
Find and book quality Goose hunting adventures in Colorado on Mallard Bay
Popular amenities
Bird dogs
Guided
Kid friendly
Air conditioning
Gun rentals
Ammo
Handicap accessible
Private experience
Your guide to Goose hunting in Colorado
Mallard Bay: The Fastest Way to Book Your Colorado Guided Goose Hunt
The popularity of Goose Hunting in Colorado has exploded in recent years due to the years of hard working goose conservation across the state. This has led to pristine goose hunting territory that has created a rare place where almost the same amount of geese and ducks are harvested each year. The accessibility for generations of Colorado Goose Hunters to enjoy the obsession, is what makes Colorado Goose Hunting so appealing. With so many acres of premier Rocky Mountain Goose Hunting, Mallard Bay has a modern solution to the question many Goose Hunters ask, "Where am I going to hunt geese this season?" 
Here at Mallard Bay, we have done the research, creating a place where hard working people like you can book a Guided Colorado Goose Hunt with one of our Trusted Colorado Goose Guides. Our Top-Notch Colorado Goose Guides, and the diverse Guided Colorado Goose Hunts they offer, can all be seen first hand with Mallard Bay.
Colorado Guided Goose Hunting Outfitters
We understand not everyone has the luxury to spend time or money to scout geese in an area of Colorado you have never hunted before. These geese travel thousands of miles across the Central Flyway and Pacific Flyway, finding the exact spot the geese want to be can be difficult. Kick back and relax knowing Mallard Bay is doing all the hard work to put you in front of geese. No matter the skill set you possess, a Guided Colorado Goose Hunts with our top tier Colorado Goose Guides create a chance for novice and experienced hunters alike to shoot migrating Canadian Geese, Specklebelly Geese, Snow Geese and other migratory geese across Colorado. 
Mallard Bay provides an unmatched opportunity for everyday hardworking people to book not just any standard Guided Colorado Goose Hunt, but a Guided Colorado Goose Hunt that is species specific with our network of Trusted Colorado Goose Hunting Guides. Our network of reputable guides encompasses the whole state of Colorado. This alone allows clients to book with confidence knowing they are booking a Colorado Goose Hunt with the #1 Goose Hunting Outfitters in the Lone Star State. 
Book Your Colorado Guided Hunt Today!
Ready to book your next Guided Colorado Goose Hunt? Regardless of the region of Colorado you hunt, Mallard Bay makes it effortless for all Colorado Goose Hunters to book a Guided Colorado Goose Hunt, with a few simple clicks. We offer a wide array of Trusted Colorado Goose Outfitters all across the state that provide exclusive Guided Colorado Goose Hunts. Our Top Tier Colorado Goose Guides, and the Guided Colorado Goose Hunts they offer can be viewed below. Scroll on down to which Guided Colorado Goose Hunts will be best for your specific needs.