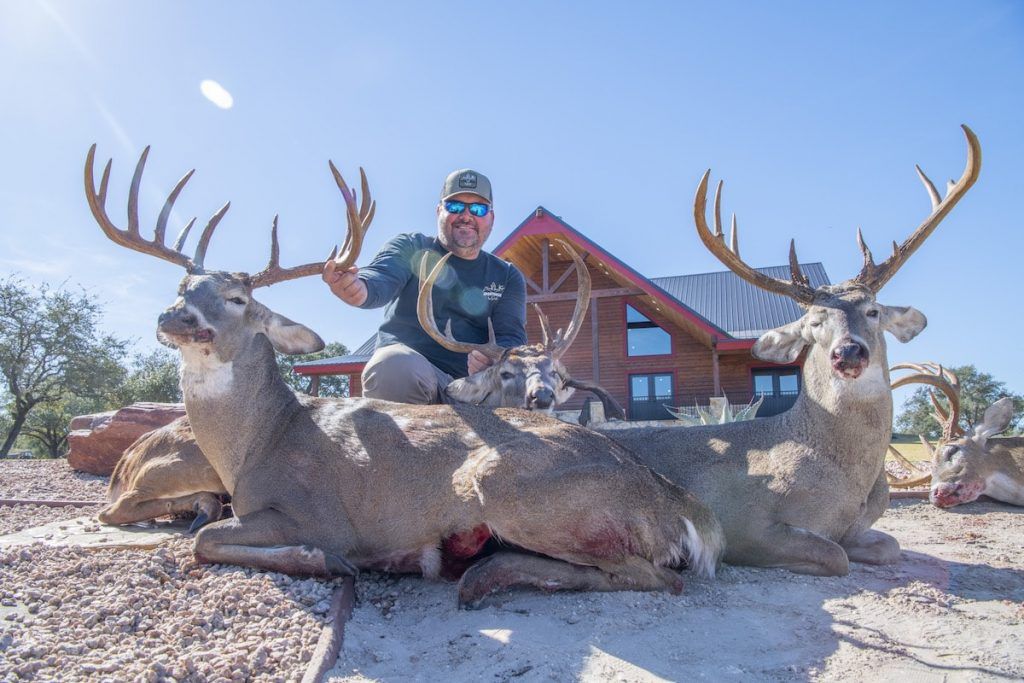 About
The Hooville Experience
Our ranch provides you with a wide variety of both native and exotic hunting opportunities
We tailor everything from the fresh food prepared by our in-house chef, to the planned post-hunt activities. From helicopter rides to fishing and everything in between, there won't be a dull moment – unless you wish for one.
At Hooville, you can have it all.
Our Story
What was once an old, neglected cattle ranch, is now an all-inclusive hunting retreat. In May 2017, we revamped the entire ranch, built a brand new lodge and carefully curated an array of exciting amenities for guests to enjoy – it was then when Hooville was transformed into a hunter's paradise.
The best thing about Hooville? It's whatever you want it to be. Each stay at our lodge is customized and crafted to meet your desires. Whether you're looking for an adventurous hunting trip, relaxing family vacation, or a corporate meeting, we've got you covered.
TROPHY PRICES
Deer up to
139″-Down= $2,950
140″ – 149″= $3,950
150″ – 159″= $5,000
160″ – 169″= $6,000
170″ – 179″= $7,500
180″ – 189″= $8,500
190″ – 199″= $10,000
200″ – 209″= $12,500
210″ – 269″= POA
Explore other outfitters in Texas
Explore other outfitters in Texas