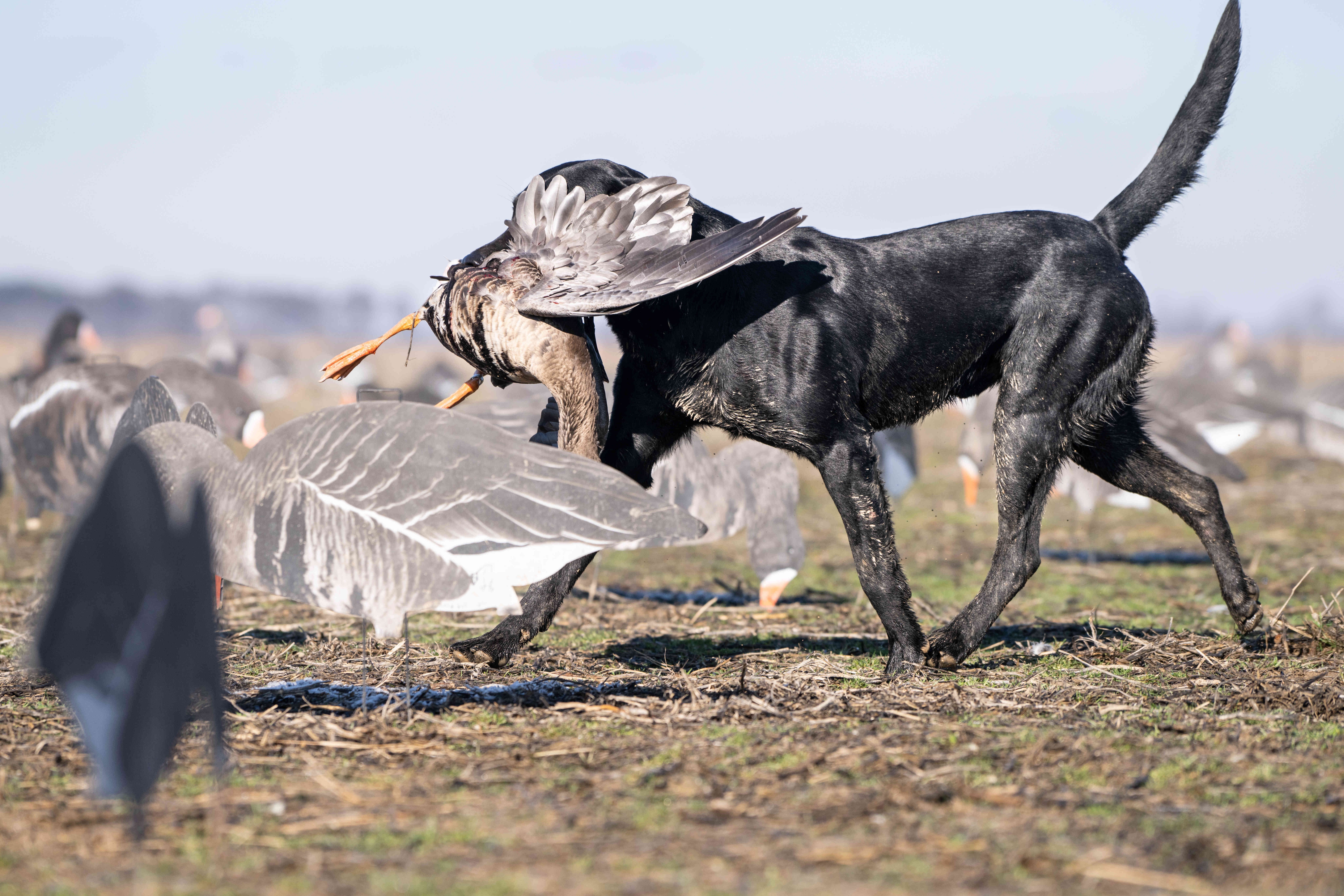 Nebraska Guided Goose Hunts
Find and book quality Goose hunting adventures in Nebraska on Mallard Bay
Your guide to Goose hunting in Nebraska
Mallard Bay: The Fastest Way to Book Your Nebraska Guided Goose Hunt
Nothing beats an early morning off a harvested wheat field where hundreds of geese fly overhead, locking on and committing to landing in your decoy spread. All while you sit patiently waiting for them to get close enough to "take em". If that is something you lie awake at night thinking about, then Nebraska Goose Hunting is your next bucket list item to fulfill. The Nebraska landscape is shaped by the Great Plains, rolling prairies, large wheat and corn fields. The Cornhusker State is said to have more miles of rivers than any other state. With millions of acres of ample Goose Hunting habitat, locating the perfect place to hunt can become a tiresome task. This is where Mallard Bay becomes a useful tool for Nebraska Hunters to learn more about unique places to hunt in this great state.
Mallard Bay makes it easier than ever for new generations of Nebraska Goose Hunters to learn the tips and tricks of a successful Nebraska Goose Hunt from expert Nebraska Goose Guides. These exhilarating Nebraska Guided Goose Hunts can all be viewed and booked with several easy steps directly through the Mallard Bay website.
Nebraska Guided Goose Hunting Outfitters
The beauty of Nebraska Goose Hunting is encountering geese from both the Mid-Continent population and Western Central Flyway populations of Snow, Speck and Canadian Geese as they migrate south from Canada and the Dakota. This is what makes Nebraska the place to be during hunting season. Come December and January hunters start working the area grain fields for some amazing late season Canada Goose Hunting. Mallard Bay provides the possibility for hardworking hunters to book once-in-a-lifetime Nebraska Guided Goose Hunts with our network of Highly Experienced Nebraska Goose Hunting Guides. Our network of trusted guides span across the entire state. This allows everyday people to book with confidence knowing they are booking a Guided Goose hunt with the #1 Goose Hunting Outfitters in the State of Nebraska. Each Vetted Nebraska Goose Outfitter offers exclusive Guided Goose Hunts only found on Mallard Bay.
The Guided Goose Hunting Outfitters at Mallard Bay spend months preparing, watching and studying the movement of Geese across the state of Nebraska. These Top Tier Guides become local experts on where the birds are in Nebraska, what pushed them into the area and what their local patterns are looking like. Guided Nebraska Goose Hunts create a chance for novice and experienced hunters alike to shoot snow geese, specklebelly geese, canadian geese and other migratory geese across the North American Great Plains and nutrient rich farmland of Nebraska. Depending on the zone you hunt, Guided Nebraska Canadian Goose Hunts might be your thing. You might enjoy the thrill of thousands of honking Snow Geese flying right into your spread as you let the pellets fly on a Guided Spring Conservation Order Snow Goose Hunt. Whichever species fuels your obsession with Nebraska Goose Hunting, Mallard Bay makes it that much easier to find and book an Expert Nebraska Goose Guide. With hundreds of Trusted Goose Hunting Outfitters available, see below for our list of experienced local guides.
Book Your Guided Nebraska Goose Hunt Today!
Ready to book your next Guided Goose Hunt in Nebraska? No matter the species you hunt, Mallard Bay makes it easy for All Goose Hunters to book a Guided Goose Hunt. We offer a wide array of Trusted Nebraska Goose Outfitters all across the State that provide one-of-a-kind Guided Goose Hunts. If you are looking to book your Guided Goose Hunt in Nebraska click here to see our list of Trusted Outfitters.