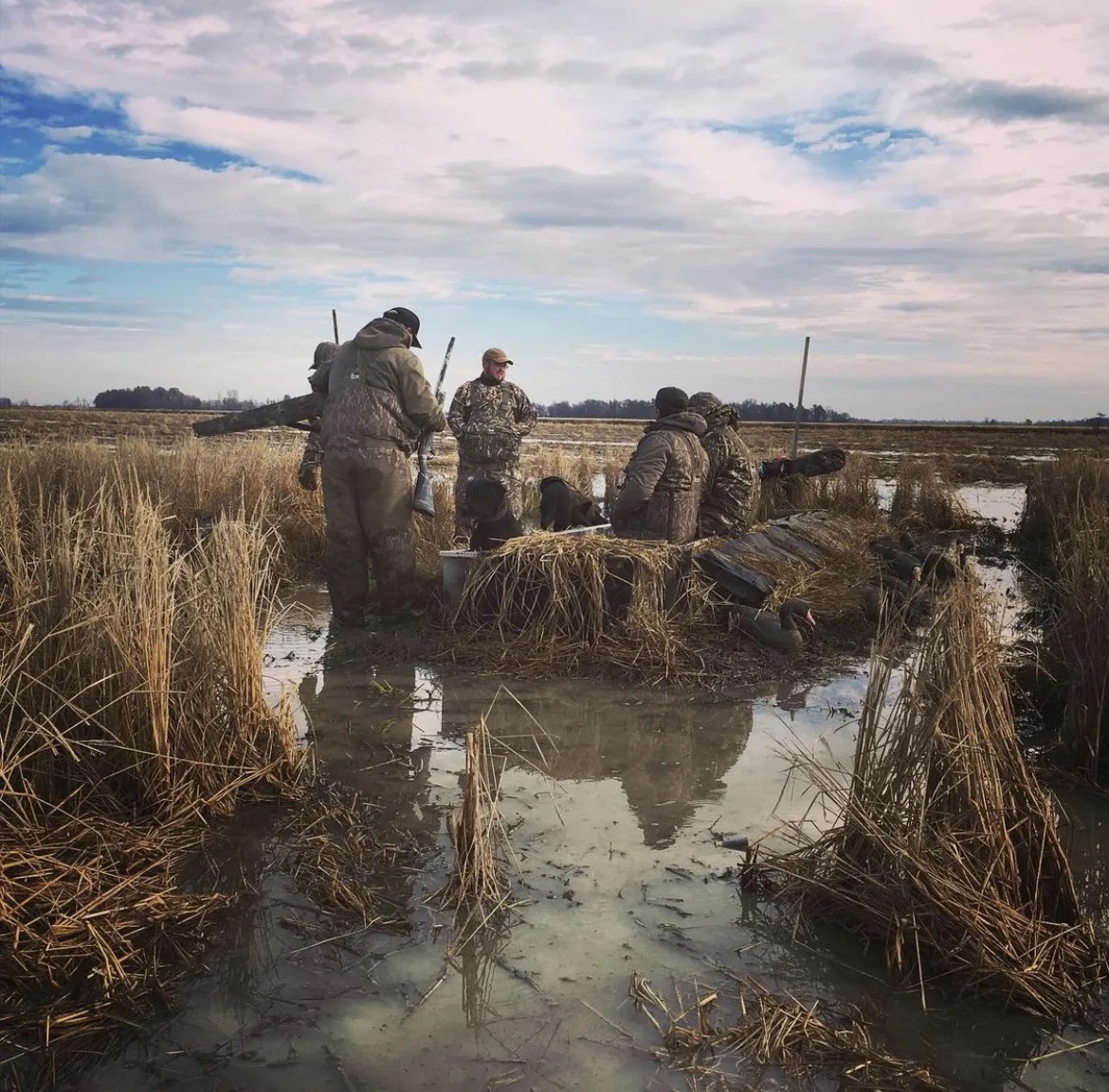 Tennessee Guided Duck Hunts
Find and book quality Ducks hunting adventures in Tennessee on Mallard Bay
Your guide to Ducks hunting in Tennessee
Mallard Bay: The Fastest Way to Book Your Tennessee Guided Duck Hunt
Tennessee is home to an abundant variety of duck hunting habitat. Everything from the Mississippi River, to flooded timber sloughs, and even flooded ag fields, Tennessee has everything a Duck Hunter could want. With thousands of birds utilizing the Mississippi Flyway as their main migration route each year, there's no shortage of Duck Hunting opportunities in Tennessee. With such a variety of Duck Hunting habitat and numerous Guided Duck Hunting Outfitters to choose from, it can be difficult to find the Best Duck Hunting Guides in Tennessee. Enter Mallard Bay.
Mallard Bay has made the searching and booking process easier than ever for all hunters alike to be able to take advantage of the Great Duck Hunting opportunities that Tennessee has to offer. At Mallard Bay, we partner with only the Best Tennessee Guided Duck Hunting Outfitters so that every hunter booking through Mallard Bay can be confident that they are booking with one of the #1 Duck Hunting Guides in Tennessee. With just a few simple steps on the Mallard Bay website, you can view and book with a Premier Tennessee Duck Hunting Guide so you can have the hunting experience of a lifetime.
Tennessee Guided Duck Hunting Outfitters
There's an endless supply of Duck Hunting habitat offered in Tennessee and Mallard Bay wants every hunter to be able to take full advantage of whatever Duck Hunting experience you are looking for. Whether you want to chase greenheads through the timber, call down pintails over flooded agricultural fields, or bring in fast flying teal over large water bodies, Tennessee offers a Guided Duck Hunting experience you won't soon forget. Be confident when booking your next Tennessee Guided Duck Hunt by using Mallard Bay to view and book directly on our website.
At Mallard Bay, we strive to ensure every Duck Hunter has a once in a lifetime Guided Duck Hunting experience. That's why we partner with Premier Tennessee Duck Hunting Guides, so that you can book with ease and confidence at one of the #1 Duck Hunting Outfitters in Tennessee. No matter what type of Duck Hunting experience you're looking for, Mallard Bay can help you find and book with the Best Tennessee Duck Hunting Guides for your next trip.
Book Your Tennessee Guided Hunt Today!
Ready to book your next Guided Tennessee Duck Hunt? No matter what hunting experience you have, Mallard Bay makes it easy for all Tennessee Hunters to book a Tennessee Guided Duck Hunt. We offer a network of Trusted Tennessee Duck Hunting Outfitters all across the state that provide exclusive Guided Tennessee Hunts. All of our Premier Tennessee Duck Hunting Guides, and the Guided Tennessee Duck Hunts they offer can be viewed and booked below.