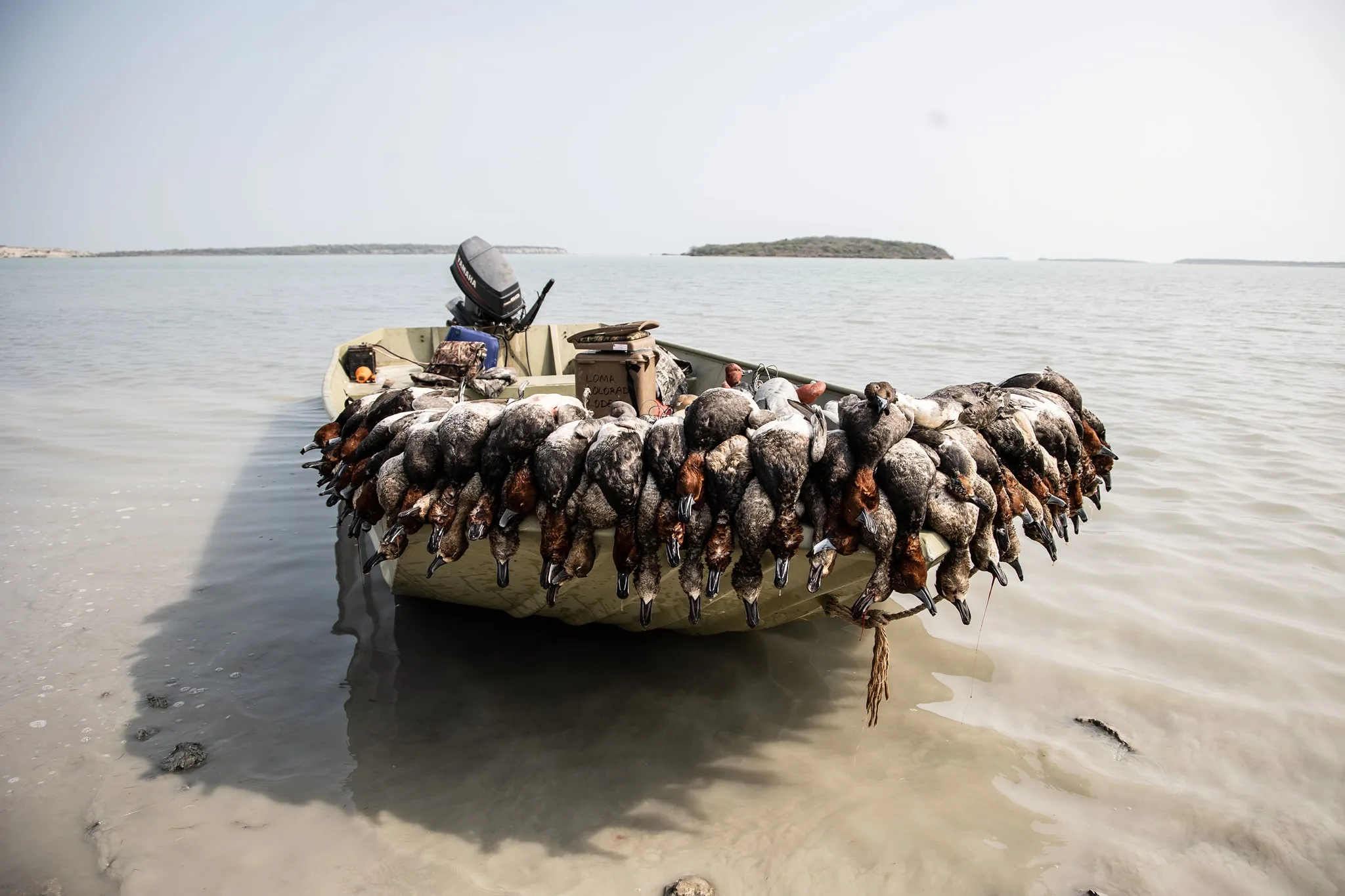 Utah Guided Duck Hunting
Find and book quality Ducks hunting adventures in Utah on Mallard Bay
Your guide to Ducks hunting in Utah
Mallard Bay: The Fastest Way to Book Your Utah Guided Duck Hunt
Home to the Great Salt Lake, Utah has an unmatched Duck Hunting potential in the Pacific Flyway. There are over 35 species of ducks that consist of over 35 million ducks annually that utilize the Great Salt Lake and the surrounding wetland landscape. No matter what species you are looking to target for a Guided Duck Hunt, Utah has hunting opportunities for every Duck Hunter. The breathtaking mountain views from lakes, fields, and rivers draw in Duck Hunters from across the nation every single year. 
With so much vast landscape for Duck Hunting in Utah, and the millions of ducks that migrate through the state every year, it can be a challenge to find a Guided Duck Hunting Outfitter in Utah. This is where Mallard Bay makes the booking process easier than ever for all Duck Hunters regardless of hunting experience. Our extensive network of Trusted Utah Duck Hunting Outfitters and the Premier Utah Guided Duck Hunts they offer can be viewed and booked bellow with just a few simple steps.
Utah Guided Duck Hunting Outfitters
Utah has substantial Duck Hunting opportunity that has been utilized by the numerous Guided Duck Hunting Outfitters across the state of Utah. With the surplus of ducks, and the numerous duck species that can be hunted in Utah, you can experience a once in a lifetime Guided Duck Hunt in Utah at one of the Best Utah Guided Duck Hunting Outfitters. No matter what duck species you want to hunt, or what type of environment you're wanting to hunt in, you can book a Guided Duck Hunt at one of the Most Trusted Guided Duck Hunting Outfitters in Utah right on the Mallard Bay website.
All of the Utah Duck Hunting Guides and Utah Duck Hunting Outfitters listed below have spent an endless amount of hours scouting and locating the birds throughout the year so that you can have the Best Guided Utah Duck Hunting Experience possible when you book with Mallard Bay. Whatever type of Guided Duck Hunt and whatever species fuels your Duck Hunting passion, Mallard Bay gives you the opportunity to book a Premier Utah Guided Duck Hunt today with a few easy steps below.
Book Your Utah Guided Hunt Today!
Ready to book your next Guided Utah Duck Hunt? No matter what hunting experience you have, Mallard Bay makes it easy for all Utah Duck Hunters to book a Utah Guided Duck Hunt. We offer a network of Trusted Utah Duck Hunting Outfitters all across the state that provide exclusive Guided Utah Hunts. All of our Premier Utah Duck Hunting Guides, and the Guided Utah Duck Hunts they offer can be viewed and booked below.