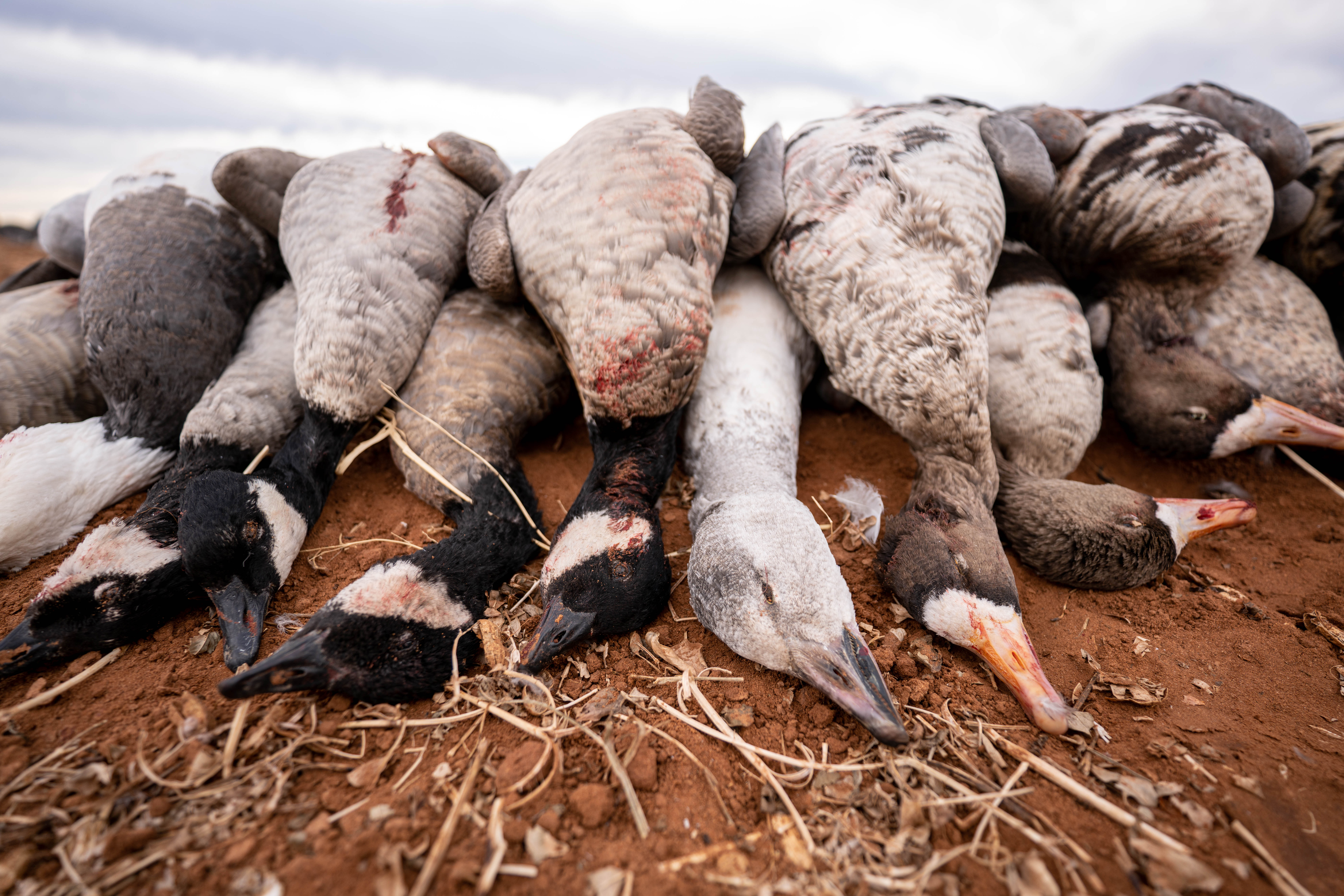 Utah Guided Goose Hunting
Find and book quality Goose hunting adventures in Utah on Mallard Bay
Your guide to Goose hunting in Utah
Mallard Bay: The Fastest Way to Book Your Utah Guided Goose Hunt
Home of the Great Salt Lake, Utah has an incredibly vast and unique landscape for Goose Hunting. Being located in the Pacific Flyway, there are tens of thousands of geese that migrate through the heart of Utah. With breathtaking views, and the substantial amount of land for geese to migrate through, Utah provides hunters with once in a lifetime Goose Hunts every year. With so many areas, and elevations to hunt in Utah, it can be very difficult to find the best place for Utah Guided Goose Hunting. Let Mallard Bay make your booking process easier than ever!
At Mallard Bay, we have made the booking process easy for every Utah Goose Hunter to book a Guided Goose Hunt in Utah. By teaming up with the Best Utah Goose Hunting Guides, Mallard Bay gives you the confidence with booking at a Premier Guided Goose Hunting Outfitter in Utah. All of the action-packed Utah Guided Goose Hunts can all be viewed and booked with a few simple steps directly on the Mallard Bay website.
Utah Guided Goose Hunting Outfitters
Most hunters when thinking of Guided Goose Hunting in Utah think of the Great Salt Lake, however Utah offers much more outside of this great water body. Utah offers a plethora of reservoirs that are located in between mountain ranges, as well as thousands of acres of agricultural fields at high and low elevations. These fields, mountain ponds, and reservoirs hold numerous migrating geese every year for Utah Goose Hunters to take advantage of. At Mallard Bay, we want you to be able to take advantage of these locations through Premier Utah Goose Hunting Outfitters. Our network of Top Tier Goose Hunting Guides span across the entire state, giving you the opportunity for Guided Goose Hunting in every part of Utah.
Offering everything from river sloughs, to agricultural fields and reservoirs like the Great Salt Lake, Utah has one-of-a-kind Guided Goose Hunting opportunities no matter what type of landscape you're used to hunting. The Trusted Goose Hunting Guides at Mallard Bay have spent countless hours in the field so that they can provide you with Top Notch Goose Hunts every year. Whatever type of Guided Goose Hunt fuels you're waterfowl hunting obsession, Mallard Bay makes it easier than ever to find and book a Trusted Goose Hunting Outfitter in Utah at one of the many Premier Utah Guided Goose Hunting Outfitters on our website.
Book Your Utah Guided Hunt Today!
Ready to book your next Guided Utah Goose Hunt? No matter what hunting experience you have, Mallard Bay makes it easy for all Utah Goose Hunters to book a Utah Guided Goose Hunt. We offer a network of Trusted Utah Goose Hunting Outfitters all across the state that provide exclusive Guided Utah Hunts. All of our Premier Utah Goose Hunting Guides, and the Guided Utah Goose Hunts they offer can be viewed and booked below.