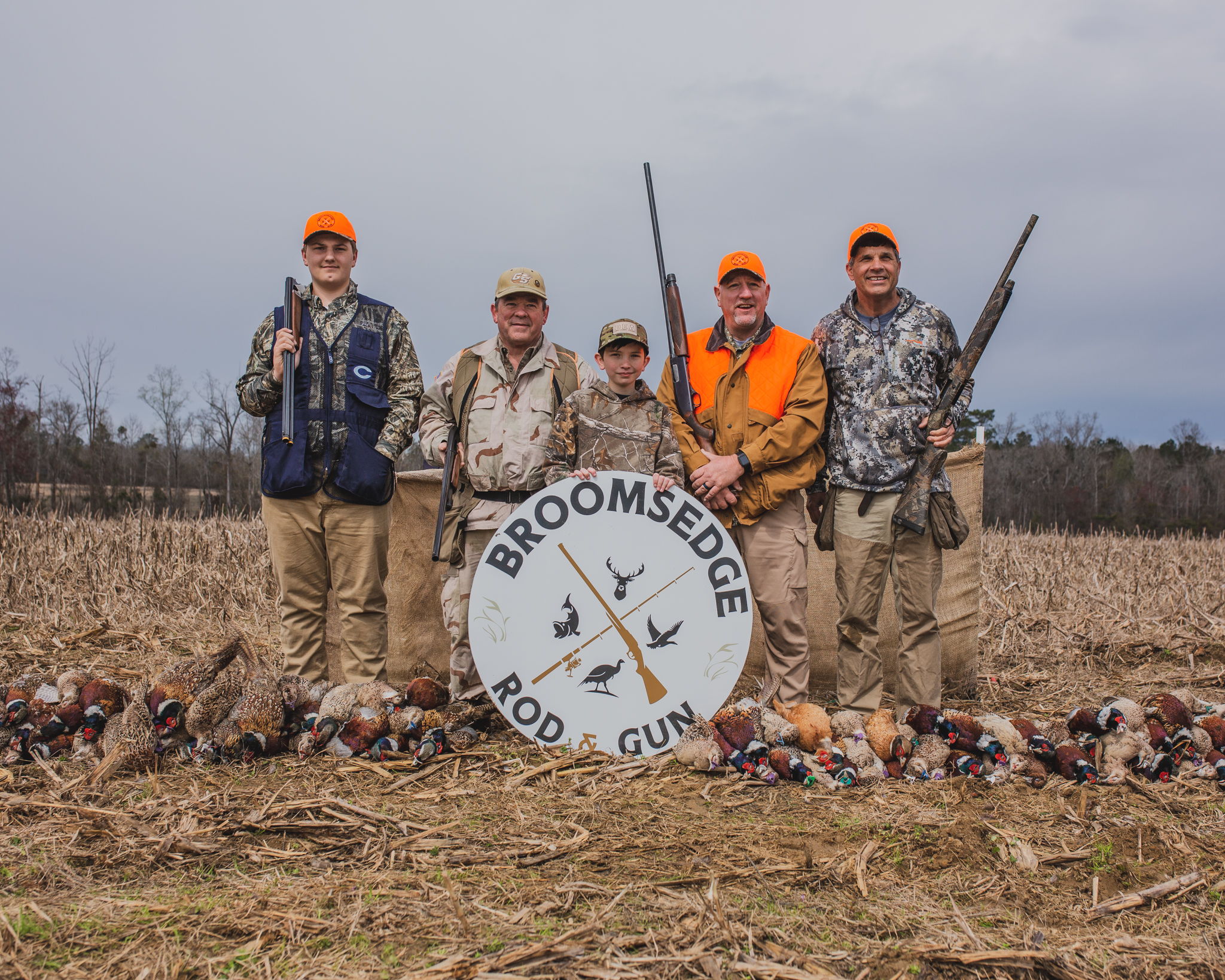 About
Full Service Sporting Lodge & Hunting Club
Broomsedge Rod & Gun is over 6,000 acres of managed private land for hunting. We offer hunting for duck, whitetail deer, pheasant, bobwhite quail, wild turkey, and feral hogs. Our onsite lodging is comfortable and second-to-none.
Hunter & Hospitality Focused
When we decided to start Broomsedge Rod & Gun, our aim was to give like-minded people access to land they may not have otherwise. We want to share the experience.
And our own love of the outdoors has led us around the globe on hunting and fishing trips. We've seen all kinds of examples of conservation and hospitality. We've learned from these and implemented the best practices here in how we run Broomsedge. We want you to be comfortable, and we think we have a good idea of what that looks like.
So if you love hunting and fishing, if you have a respect for wildlife, if you enjoy the outdoors, we invite you to come enjoy our land. We're pretty proud of it and all it has to offer.
-Over 6,000 acres of land
-Multiple farms and hunting fields
-40 beaver ponds, 25 lakes
-Memberships or individual hunts
-Year-round mineral, feed supplements & food plots for game
-Irrigation for constant food & water levels
-Managed by 11th-generation farmers and life-long sportsmen
Explore other outfitters in Georgia
Explore other outfitters in Georgia