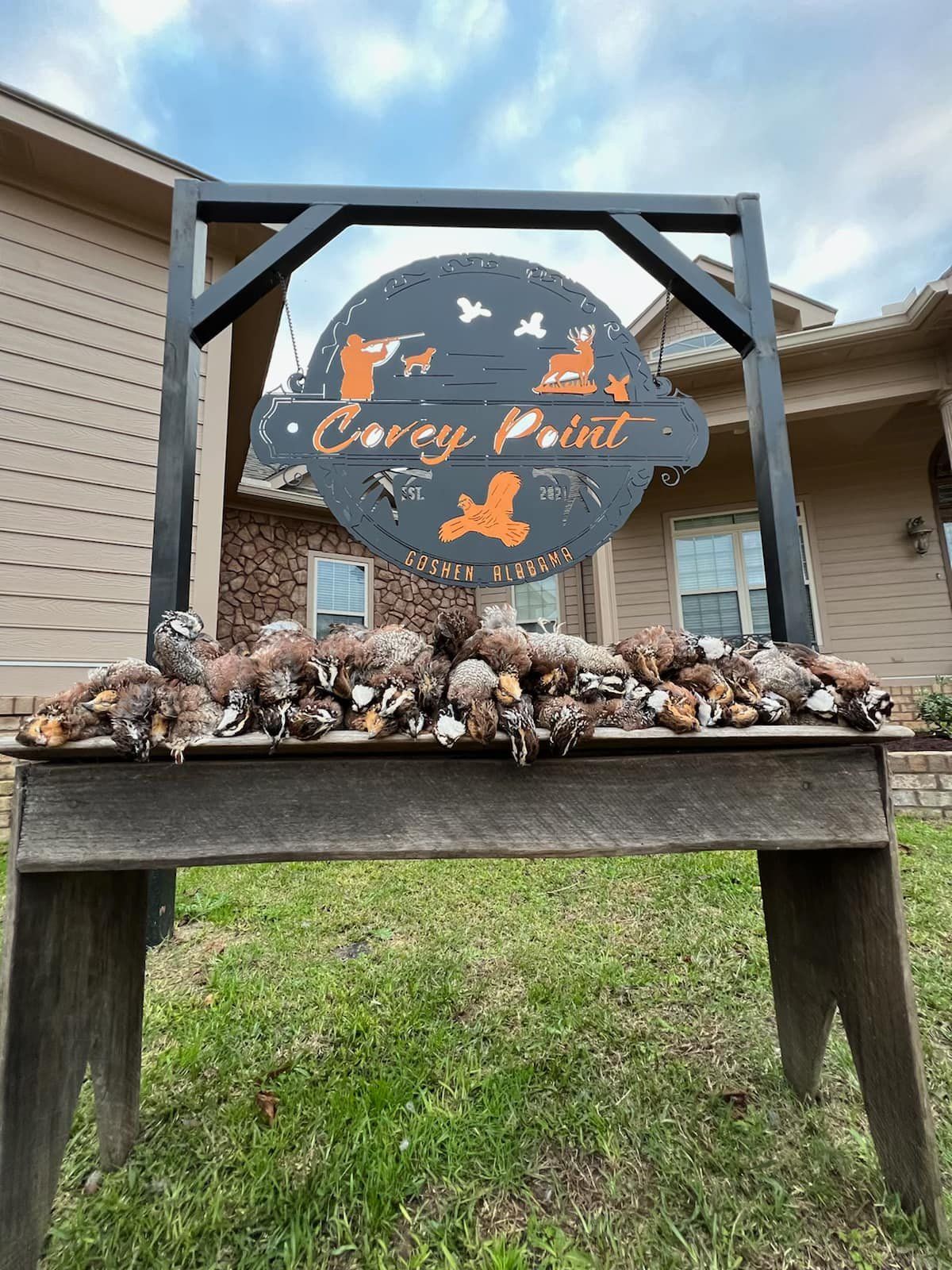 Covey Point
Coden, Alabama, United States
About
ABOUT COVEY POINT

From the porch of the family home on the banks of the river, Michelle outstretches her arms and says Covey Point comes with "all the amenities" motioning to the woods, river, and fields. That's the vibe you get at Covey Point. Nature is the prime amenity without sacrificing world-class hunting or first-class accommodations. At Covey Point, guests become family.

​

David's vision has blended well with the passions of their three children, Abby, John David and Grant, and it ties the family to the land and the operation of what is truly a family business. At the most basic level, however, is the love of the hunt.

​

When David was a kid, he hunted quail along the sides of the fields, down the trails, fence rows, through the woods and across open fields. Quail were plentiful and with every shot, memories were made. That's the experience the Taylor family wants to share with others.

​

It is their oldest son John David, though, that has a personal mission to share his passion for hunting and working dogs with the world. Just a few minutes spent talking to him reveals experience far beyond his years. Whether you find him on horseback or walking a gravel road, his eyes are always searching for the next "good spot" or improvement to the "experience."

​

A standout athlete, John David knew early on that his path would return him to the land on which he'd been reared and the ways of life largely lost in today's world. His bedroom bears the proof of that way of life – mountains of turkey beards, and tokens of deer, fish, wild hogs, ducks and birds cover the walls. Not only the products of successful hunts, but also stories that will be handed down for the next generations. Hunting is his passion and his vision, too. It's a vision that's been embraced by his three generations of the Taylor family, working in concert. Covey Point is the culmination of that vision.

​

Come share it with us.

Come make your own memories.
Explore other outfitters in Alabama
Explore other outfitters in Alabama