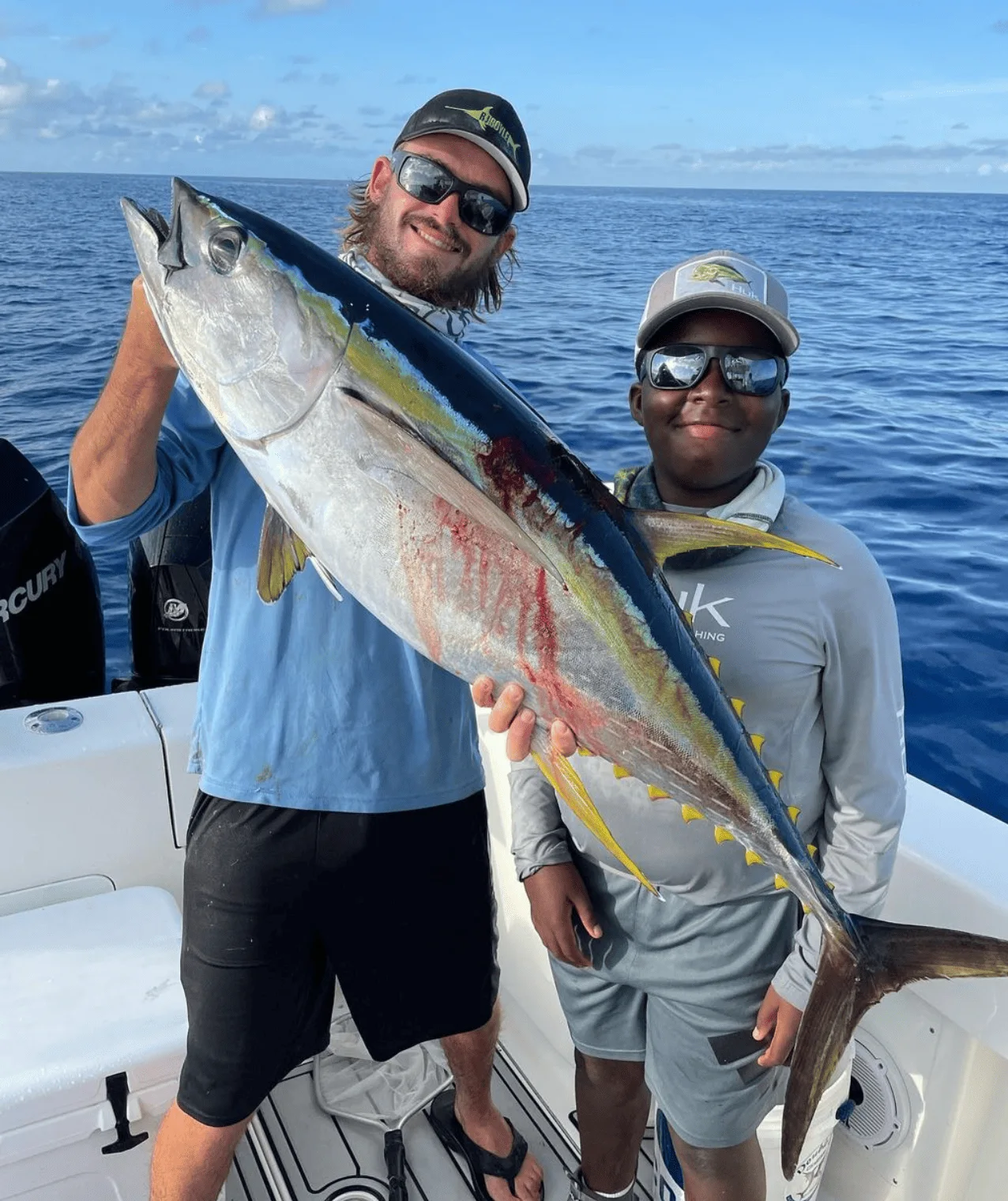 Florida Fishing Charters
Find and book quality Fishing Charter fishing adventures in Florida on Mallard Bay
Popular amenities
Guided
Private experience
Rods, reels & tackle
Kid friendly
Live bait well
Life jackets
Fishing license
Lures
Fighting belt
Wifi
Your guide to Fishing Charter fishing in Florida
Mallard Bay: The Fastest Way to Book Your Florida Fishing Charter
Known as the "Sportfishing Capital of the World", Florida has become a hotspot for Fishing Charters. With numerous gamefish species, and several species that make delicious table fish, Charter Fishing in Florida attracts anglers from around the globe. Whether you are interested in fishing in the warm waters of the Gulf of Mexico, casting into the vast depths of the Atlantic Ocean, or pursuing freshwater fish species at one of the unlimited freshwater fisheries around the state, Florida is the perfect destination for every angler. Mallard Bay provides every angler, regardless of experience, the opportunity to book the fishing trip of their dreams with a few simple clicks on our website.
With so much going on, and the endless options for chasing different fish species, it can be incredibly difficult to find a Trusted Florida Fishing Charter. Let Mallard Bay do the work for you by compiling only the Best Florida Fishing Charters on our website. Don't let an unforgettable Florida fishing experience slip through your fingers, use Mallard Bay to view and book a Trusted Fishing Charter in Florida paradise.
Florida Guided Fishing Charters
It can be near impossible to experience all the different types of fishing in Florida, but with the list of Florida Fishing Charters on Mallard Bay, you have every opportunity of finding the exact fishing trip you're looking for. With several trophy fish species such as Sailfish, Redfish, Swordfish, Red Snapper, and many others, Florida Fishing Charters have it all. Trip lengths ranging from a few hours, to several days, provide an angler with every option for a Guided Florida Fishing adventure.
Everything from shorter inshore fishing with the kids, to multiple day off-shore expeditions, there is a Florida Fishing Charter on Mallard Bay for every angler. The only decision you have to make is what you are most interested in when it comes to fishing. Mallard Bay does the rest! So whether you are on a family vacation and want to spend a few hours fishing, or you're planning a week long fishing trip with friends, look no further than Mallard Bay for the Best Fishing Charters in Florida.
Book Your Florida Fishing Charter Today!
Ready to book your next guided fishing trip in Florida? No matter the species you fish, Mallard Bay makes it easy for all anglers to book a Florida Guided Fishing Charter. We offer a wide array of Trusted Florida Fishing Charters all across the state that provide one-of-a-kind guided fishing trips. If you are looking to book a Guided Fishing Charter in Florida, click here to see our list of Trusted Fishing Charters.