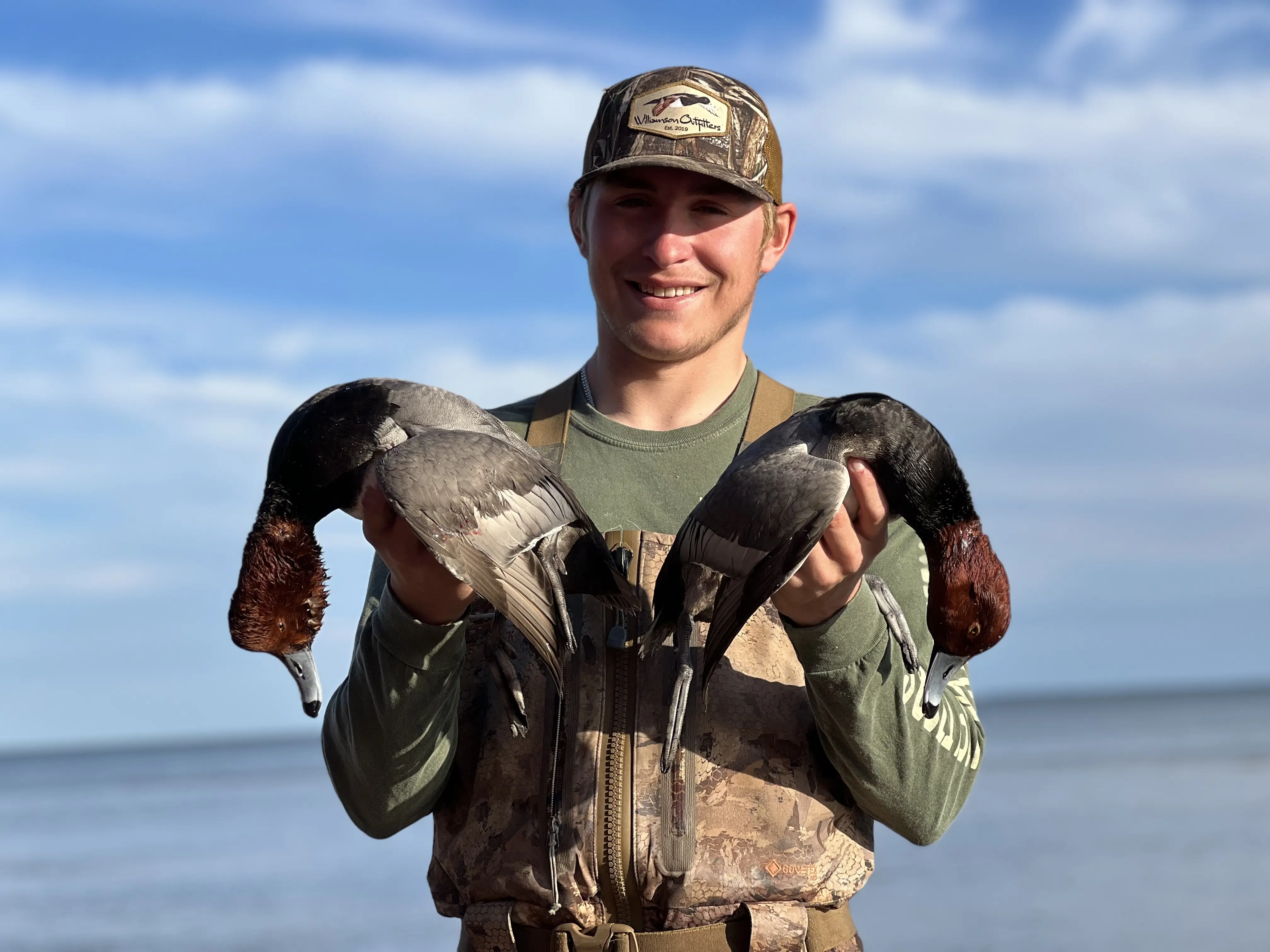 Florida Guided Duck Hunting
Find and book quality Ducks hunting adventures in Florida on Mallard Bay
Popular amenities
Guided
Kid friendly
Private experience
Gun rentals
Bird dogs
Keep the meat
GPS
Life jackets
Animal cleaning
Do your own calling
Your guide to Ducks hunting in Florida
Mallard Bay: The Fastest Way to Book Your Florida Guided Duck Hunt
Each year, cold fronts push thousands of ducks south along the Atlantic Flyway to the state of Florida. Home to the vast swampy wilderness of the Everglades, Florida is an incredibly productive waterfowl habitat. Migrating ducks stop in Florida to find refuge in the warmer climate as the northern states begin freezing over. Many duck species take advantage of Florida's inland lakes and wetlands, ponds, and flooded pastures during the cold winter months. In addition to the 15+ species of ducks that utilize the Atlantic Flyway, Florida is also home to 3 native species of ducks, so there is ample opportunity for resident and non-resident duck hunters.
With such a vast area of wetland habitat, Florida has incredible opportunities for all duck hunters. Mallard Bay makes it easier than ever to book a Guided Florida Duck Hunt by only partnering with the Best Guided Duck Hunting Outfitters in Florida. Our network of Trusted Florida Duck Hunting Guides provides you with the best opportunity to have a successful hunt in Florida. Use Mallard Bay to view and book a Guided Duck Hunt in Florida with just a few simple clicks.
Florida Guided Duck Hunting Outfitters
With such a substantial amount of duck hunting habitat in Florida, we understand that many people don't have the time or the month to spend several days scouting to figure out where the ducks are. With so much to explore in Florida, Mallard Bay has revolutionized the way duck hunters find successful outfitters. Whether you are going on your first hunt, or an experienced duck hunter looking to harvest a trophy duck, Florida has a Duck Hunting Outfitter for you.
Being a winter home for several species such as Mallards, Mottled Ducks, Ringed Neck Ducks, Redheads, Pintails, Gadwalls, and many others, there are several options for Guided Duck Hunting in Florida. No matter which duck species you are looking to hunt, Mallard Bay can help you find one of the Best Duck Hunting Outfitters in Florida. Mallard Bay allows any hunter to book a Florida Duck Hunt with confidence that they are going out with one of the #1 Duck Hunting Outfitters in Florida with our network of Top Tier Guided Duck Hunting Outfitters.
Book Your Florida Guided Hunt Today!
Ready to book your next Guided Florida Duck Hunt? No matter the species you hunt, Mallard Bay makes it easy for all resident and non-resident Florida Duck Hunters to book a Guided Florida Duck Hunt. We offer a wide array of Vetted Florida Duck Outfitters all across the entire state that provide exclusive Guided Florida Duck Hunts. Our Top Tier Florida Waterfowl Guides, and the Exclusive Guided Florida Duck Hunts they offer can be viewed below. Scroll on down to see what adventures await.