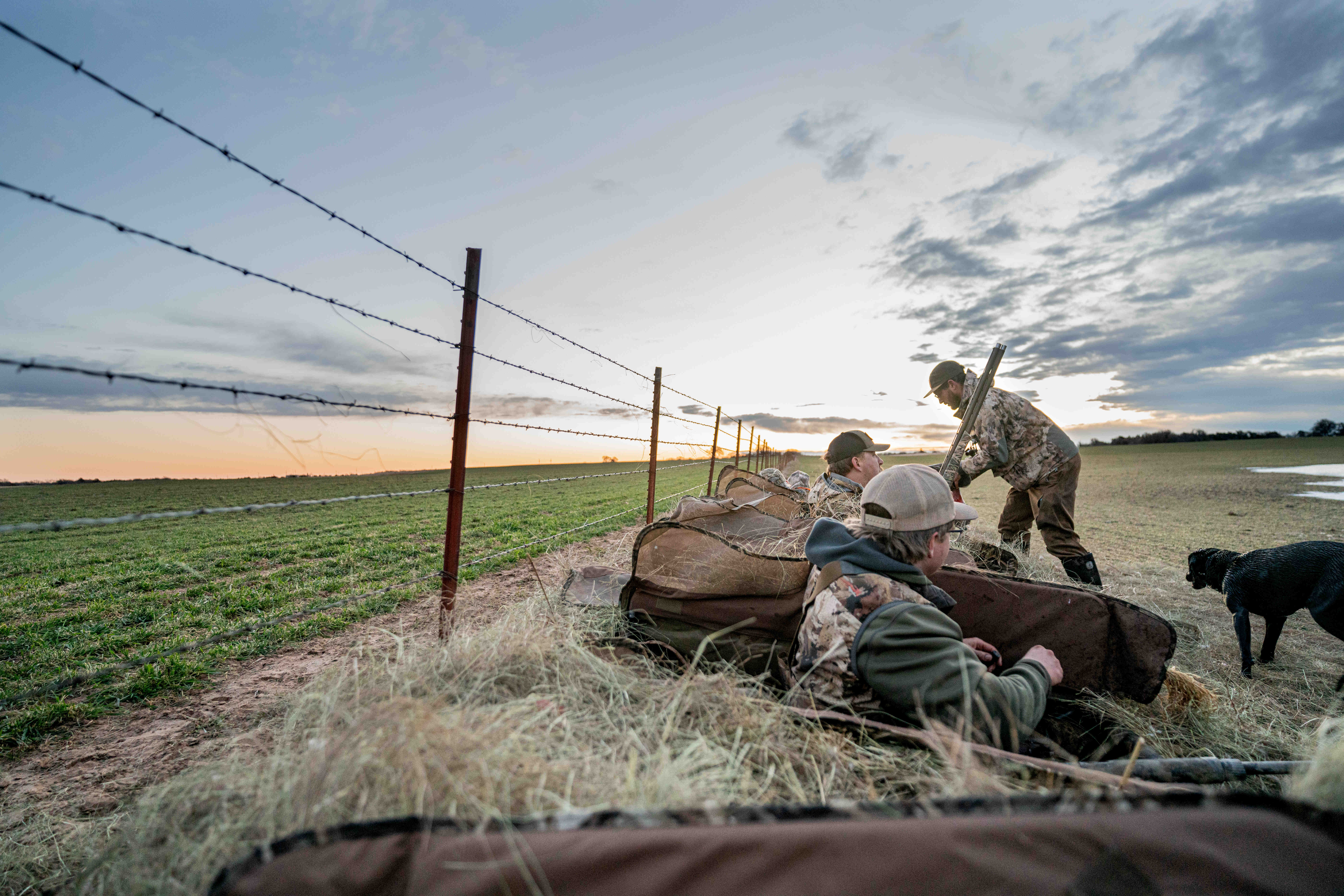 Texas Guided Duck Hunts
Find and book quality Ducks hunting adventures in Texas on Mallard Bay
Popular amenities
Kid friendly
Guided
Animal cleaning
Bird dogs
Keep the meat
Private experience
Air conditioning
Life jackets
Toilet
Lodging
Your guide to Ducks hunting in Texas
Mallard Bay: The Fastest Way to Book Your Texas Guided Duck Hunt
Duck Hunting in Texas has exploded in popularity due to several key factors, federal and state level conservation efforts, exposure to the sport via different forms of media, but mainly Texas has made it easier for new generations of Duck Hunters to join the obsession. Mallard Bay brings a modern solution to the question many new and seasoned veterans alike ask, "Where am I going to duck hunt this season?" 
Nothing easier than kicking back in a duck blind right at shooting light and seeing groups of ducks making their first morning flights directly towards your decoys, but sometimes it's hard to find the right Texas Hunting Guide to make that happen. Here at Mallard Bay, we have taken the legwork out of hiring a Texas Duck Hunting Guide. Our Top Tier Texas Duck Hunting Guides, and the Guided Texas Duck Hunts they offer can all be seen by the click of a button.
Texas Guided Duck Hunting Outfitters
We understand not everyone has the time or money to spend days scouting in an area of Texas that you have never hunted before. These ducks travel thousands of miles through the Central Flyway and end up all across the state of Texas. With so many moving pieces, Mallard Bay understands this can be a daunting task of trying to be where the ducks are every day. Guided Duck Hunts in Texas create a chance for novice and experienced hunters alike to shoot mallards, pintail, teal and other migratory ducks that annually migrate through this great state.
Mallard Bay provides the possibility for people to book not just any Guided Texas Duck Hunt, but a Guided Texas Duck Hunt that is species specific with our network of Trusted Texas Duck Hunting Guides. Our network of Texas Hunting Guides span across the whole state of Texas. This allows everyday people to book with confidence knowing they are booking a Texas Waterfowl Hunt with the #1 Waterfowl Duck Hunting Outfitters in the Lone Star State.. 
Book Your Guided Texas Duck Hunt Today!
Ready to book your next Guided Texas Duck Hunt? No matter the species you hunt, Mallard Bay makes it easy for all Texas Duck Hunters to book a Guided Texas Duck Hunt. We offer a wide array of Trusted Texas Duck Outfitters all across the Lone Star State that provide exclusive Guided Texas Hunts. Our Top Tier Texas Waterfowl Guides, and the Guided Texas Duck Hunts they offer can be viewed below. Scroll on down to see what adventures await.