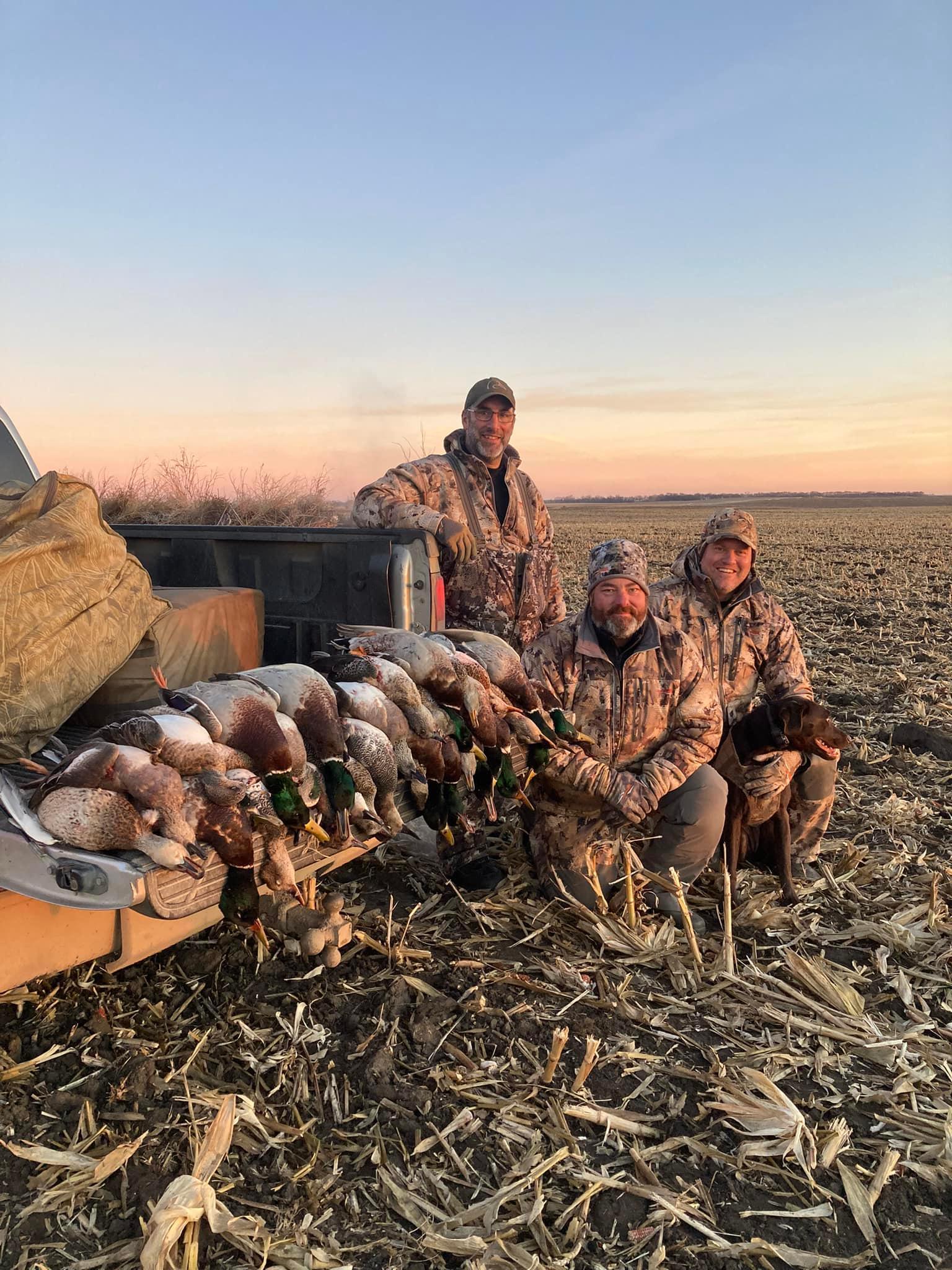 Waterfowl Junkie
Clark, South Dakota, United States
About
With years of experience in chasing these challenging birds we know where to position ourselves in key staging areas yet flexible to move at any given time if the birds move. It's a once in a lifetime experience watching these birds decoy from a mile high to your feet. The spring season allows unplugged guns, extended shooting hours, and the use of electronic calls.

Our guided hunts are performed by myself and my professional experienced guides that are also serious waterfowl hunters. While birds are not guaranteed we will do our very best to provide a fun and successful hunt. 

Waterfowl Junkie Outdoors Spring Hunt

I would like to guess an average day is 25-45 birds. Big number days shooting 50 to 150 will happen and so will zeros, that's hunting. We recommend that you book a couple days to increase your odds of having the big shoot.

Premium Lodging Available Upon Request!

Waterfowl Junkie Outdoors lodging is located in the Historic Bascomb and Ware General Store built in 1883 one year after the incorporation of the town of Clark. The 2000 sq ft lodge is located above the historic Clark Flower Shop in the center of the town. Your lodging accommodations include three spacious bedrooms and two bathrooms. A huge entertainment/lounge area adjacent to an open kitchen. The second story deck features a 6 person hot tub overlooking the town of Clark. The bars and restaurants of Clark are next door.

Pricing:

$50 per night with a minimum of $300 per person to reserve the whole lodge.
Explore other outfitters in South Dakota
Explore other outfitters in South Dakota