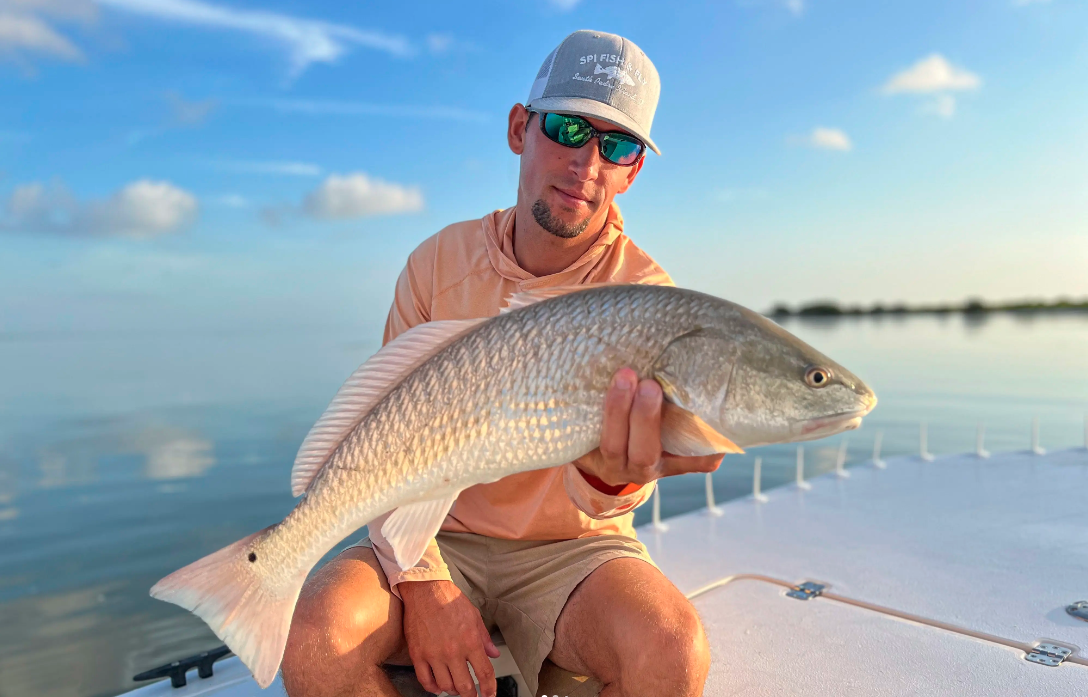 Texas Fishing Charters
Find and book quality Fishing Charter fishing adventures in Texas on Mallard Bay
Popular amenities
Life jackets
BYOB
Guided
Private experience
Kid friendly
Live bait well
Rods, reels & tackle
Lures
You catch it you keep it
Catch cleaning & filleting
Your guide to Fishing Charter fishing in Texas
Mallard Bay: The Fastest Way to Book Your Texas Fishing Charter
If you know anything about Texas, you know that people here live and breathe fishing, it is much more than just a hobby. From first time fisherman, to professional anglers, the Lone Star State draws in people from all across the country. Whether you are a saltwater enthusiast and you want to explore inshore and offshore adventures, or you enjoy freshwater fishing for Bass, Crappie and Catfish, Texas has a Fishing Charter for you.
Whatever type of fishing you are looking for, it's almost certain to be an option in Texas. After you narrow down what type of fishing you would like to do, Mallard Bay makes it easier than ever to choose one of the Best Fishing Charters in Texas. At Mallard Bay we only partner with the Top Fishing Charters in Texas, so you can be confident that you have a knowledgeable and experienced fishing guide. With just a few simple steps on the Mallard Bay website, you can be booking a Texas Fishing Charter for your next fishing adventure.
Texas Guided Fishing Charters
With so many available options for Guided Fishing in Texas, there is almost an endless variety of Fishing Charters to choose from. Many fish species such as Sheepshead, Speckled Trout, Redfish and many others can be caught in the inshore marshes and river systems. Offshore Fishing Charters in Texas are phenomenal due to the vast amount of artificial reefs, oil rigs and shipwrecks. And if you are looking for freshwater fishing, Texas has amazing lake fishing for Bass, Catfish and Crappie all across the state.
If you're trying to book your next Guided Fishing Charter, Texas should be towards the top of your list. No matter what type of fishing you are looking for, or how experienced you are as an angler, Texas has a Guided Fishing Charter for you. Let Mallard Bay narrow down your options for you. We know you only want the best, so we only partner with the best. By using the Mallard Bay website, you can view and book one of the #1 Fishing Charters in Texas for your next fishing expedition.
Book Your Texas Fishing Charter Today!
Ready to book your next guided fishing trip in Texas? No matter the species you fish, Mallard Bay makes it easy for all anglers to book a Texas Guided Fishing Charter. We offer a wide array of Trusted Texas Fishing Charters all across the state that provide one-of-a-kind guided fishing trips. If you are looking to book a Guided Fishing Charter in Texas, click here to see our list of Trusted Fishing Charters.