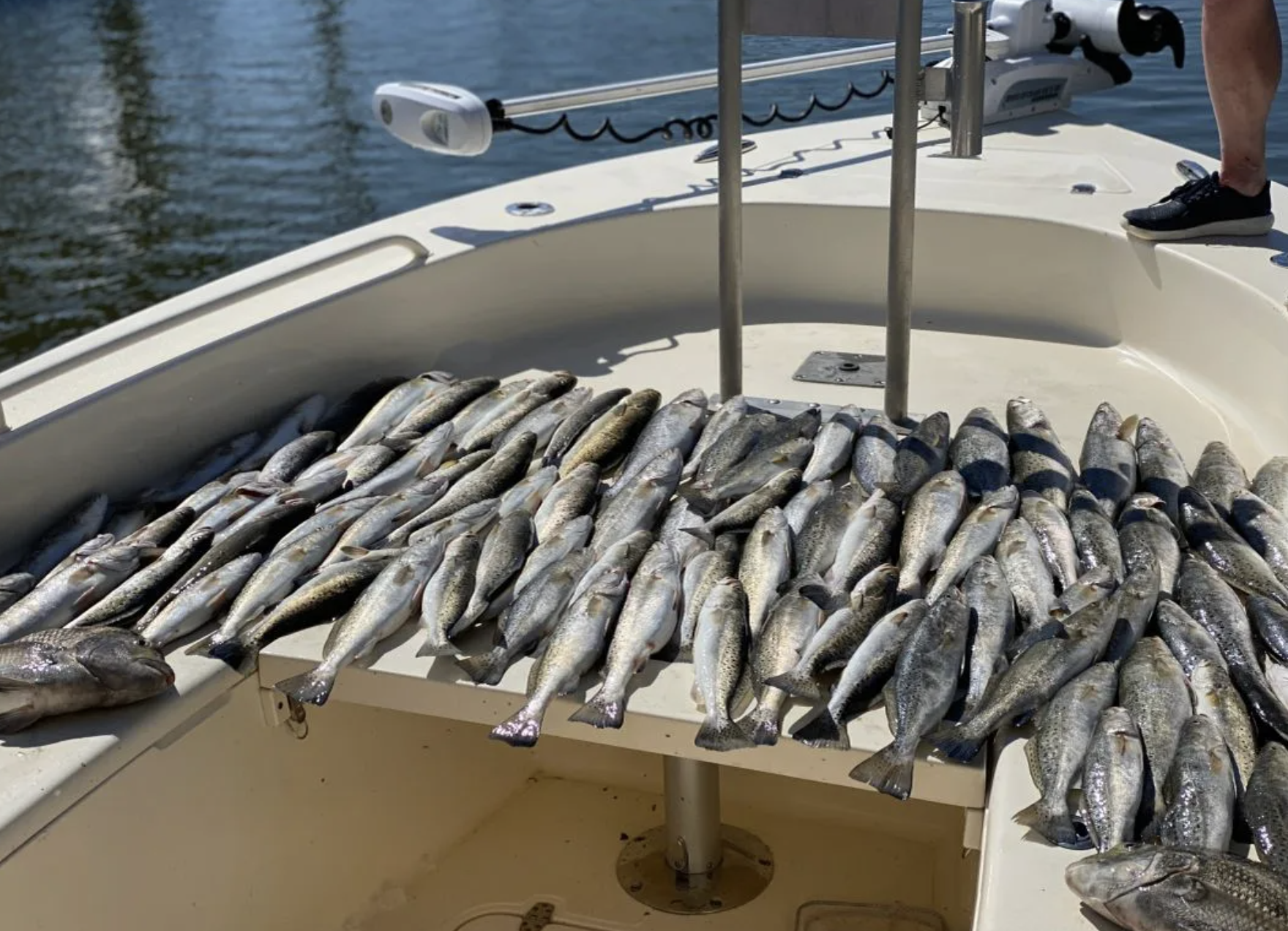 Louisiana Fishing Charters
Find and book quality Fishing Charter fishing adventures in Louisiana on Mallard Bay
Popular amenities
Private experience
Kid friendly
Life jackets
Guided
You catch it you keep it
GPS
Rods, reels & tackle
Catch cleaning & filleting
Air conditioning
Cable TV
Your guide to Fishing Charter fishing in Louisiana
Mallard Bay: The Fastest Way to Book Your Louisiana Fishing Charter
Known as a "Sportsman's Paradise", Louisiana has limitless opportunities for anglers to find success. With substantial access to the Gulf of Mexico, millions of acres of inshore marshes, numerous rivers and lakes, there is a Louisiana Fishing Charter for every angler. Whether you are looking to go after Yellowfin Tuna, Mahi Mahi, Swordfish and many other species offshore in the Gulf, or navigate through the inshore marshes chasing Drum species, and Seatrout, there are endless opportunities in the Bayou State. 
With so many species, and various places to go after your target fish in Louisiana, it can be difficult to find a Trusted Louisiana Fishing Charter that is best for you. Fortunately, Mallard Bay makes this process easier for you! We only list the Best Louisiana Fishing Charters on our website so you can trust you are booking your trip with a top notch Louisiana Fishing Guide. Don't miss out on your opportunity to catch a bucket-list fish in "Sportsman's Paradise", use Mallard Bay to view and book one the Best Fishing Charters in Louisiana with a few easy steps on our website.
Louisiana Guided Fishing Charters
With so many Louisiana Fishing Charters and Louisiana Fishing Guides, there are endless opportunities for an unforgettable fishing experience. For offshore fishing, there are great full day options available out of great destinations such as the Grand Isle or Venice. Inshore fishing is just as exciting by choosing a Fishing Charter out of the Lake Charles, New Orleans area or going out on Lake Pontrachain. 
With all of the opportunities that Louisiana has to offer with Guided Fishing Charters, you can go after Redfish, Speckled trout, Black Drum, Sheepshead, Red Snapper, Flounder, Yellowfin Tuna, and many other species. With Mallard Bay, all you have to do is decide what type of fishing experience you are looking for. Once you figure that out, you can use the Mallard Bay website to narrow down your search to exactly what you are looking for. We only partner with the Best Guided Fishing Charters in Louisiana, so you can rest assured that you are booking with one of the #1 Fishing Charters in Louisiana.
Book Your Louisiana Fishing Charter Today!
Ready to book your next guided fishing trip in Louisiana? No matter the species you fish, Mallard Bay makes it easy for all anglers to book a Louisiana Guided Fishing Charter. We offer a wide array of Trusted Louisiana Fishing Charters all across the state that provide one-of-a-kind guided fishing trips. If you are looking to book a Guided Fishing Charter in Louisiana, click here to see our list of Trusted Fishing Charters.